Quality Staffing Services
Our Customers, Our Responsibility.
Serving the Metro DC area since 2006
Employer Solutions
Hire your next great employee
with Us

Job Seekers
Search for your next opportunity

Career Opportunities
Select from a variety of jobs:
Sous Chef
Banquet Captain
Certified Bartender
Server
Culinary
And the list goes on...

Contact Us Today
Washington DC Office: (202) 507-5884
Virginia Office: (703) 256-2225
Fill Out The Request Online
Or
Welcome!
J&A Hospitality Staffing, Inc., an innovative provider of quality staffing solutions leading in the Hospitality Industry. Our motto is "Our Costumers, Our Responsibility"
At J&A Hospitality Staffing, Inc we pride ourselves in ensuring 100% client satisfaction and our number one ingredient is hospitality. We select top talent to achieve top results.
We Stand Ready to Serve
We have extensive experience working within several industries such as hotels, convention & conference centers, private residences, embassies, commissaries, and event venues. We can fill the following positions:
Administrative Services
Administrative Assistants
Clerical Supports
Executive Assistants
Office Administrators
Receptionists
Secretaries
Customer Service Representatives
Information Technologies Services
Data Entry Clerks
Data processing & Preparation
Hospitality Staffing Services
Convention/ Event/ Conference Staff
Banquet Server
Certified Bartender
Banquet Captain
Banquet Houseman
Bar Back
Sous Chef
Culinary
Host/Hostess, Front Desk
Pantry Prep
Prep cook (Hot or Cold)
Station Attendant
Steward
Janitorial Services
Business Summary
Over 20 years in the industry
J&A Hospitality Staffing, Inc. is a full-service employment agency specializing in meeting the staffing needs of companies in the hospitality industry.  With over 20 years in the industry, we were founded with the mission of being a new and innovative provider of a quality staffing service in the DC Metropolitan Area. J&A Hospitality Staffing, Inc. allows clients to focus on their business by providing Highly Qualified staffing solutions. We diligently screen and recruit experienced hospitality professionals for available opportunities.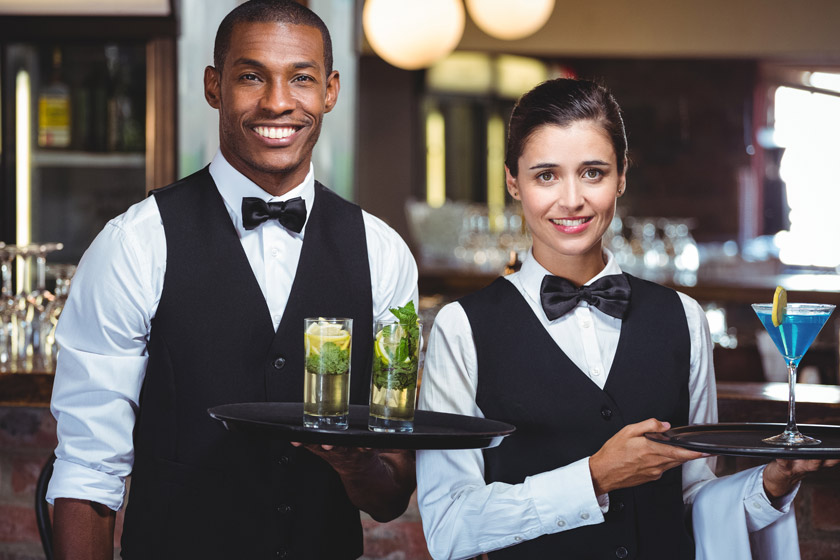 Mixology Legends is an online bartender course that teaches full bartending skills. J&A Hospitality is a respected and well-recognized company in the DMV. Mixology Legends & J&A hospitality is partnering, and the goal is to build a winning team. Mixology Legends Online Bartending school teaches full banquet bartending, including a knowledge base for clubs, bars, casinos, concessions, arenas, & large annual outdoor events. Mixology legends bartender will have full comprehension of the assignment and will execute it flawlessly.